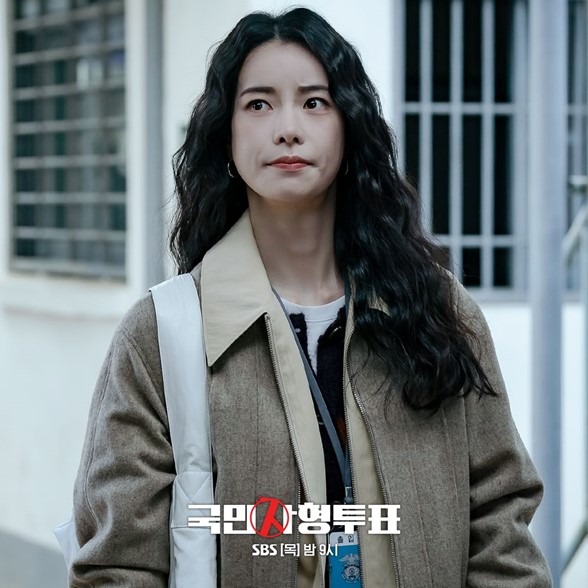 SBS drama The Killing Vote sees increasing ratings for Episode 3
The well-written Korean crime thriller The Killing Vote, Episode 3 aired in South Korea on SBS TV last night with its ratings moving back to the highest ever rating the drama has earned so far (Episode 1 and now Episode 3).
This after the second episode saw a slight drop in its rating, both nationwide and in Seoul.
According to Nielsen Korea, The Killing Vote, Episode 3 earned 4.1 percent of the nationwide audience after dropping to 3.8 percent for its second episode.
In Seoul, after a small drop with Episode 2 ratings, the drama's third episode rating was also just about back to its Episode 1 level, earning 4.0 percent of the audience share compared to Episode 1's. 4.1 percent.
International viewers and The Killing Vote
Personal ratings-wise, The Killing Vote seems to be performing well with international viewers.
Over on My Drama List, where 7,113 viewers are currently reporting watching the crime drama, The Killing Vote is earning a quite high (for that site) 8.3 out of 10.
Meanwhile, the 132 viewers using IMDB and watching the K-drama are currently rating the drama a 7.9 out of 10.
A decent rating for IMDB, where users often tend to rate a TV show quite low if they don't like a character or if a troll campaign from a specific segment of society is on-going (see the ridiculously low IMDB rating for K-drama King the Land due to a recent Arab troll campaign as evidence).
On Amazon Prime, where The Killing Vote is streaming for international viewers, the drama is rated a 4.2 out of 5 stars.
The Killing Vote stars Park Hae Jin, Park Sung Woong, and Lim Ji Yeon.
The drama airs on SBS TV every Thursday at 21:00 (KST), with episodes arriving on Amazon Prime for international viewers soon after.

Latest posts by Steve Reynolds
(see all)