The massively successful American folk rock band The Lumineers released the third single from their upcoming new album earlier in the month.
The album is Brightside, which will release via Dualtone and Decca Records on January 14th, 2022, and the single is The Lumineers' 'A.M. Radio'.
Today, A.M. Radio' also got a music video. A video that, according to a Tweet on the band's official Twitter account, was filmed at their old high school.
The official music video for "A.M. RADIO" is out now! We shot this music video at our old high school in Ramsey, NJ. I spent a lot of time daydreaming there about making music one day, but had no idea about a decade later it'd actually come into fruition.
Well, isn't that nice, and kinda cool too. Because, I think, we all dream of going back to high school someday, just to show them all how well we did.
Brightside will be The Lumineers fourth studio album and, according to a press release, 'A.M. Radio' is a song the band is particularly proud of as it features "the biggest chorus we've ever recorded, while colliding with an intimate verse".
The song itself is about how, no matter what you do, you will always be pulled to the direction where your life's calling is waiting.
For the band's co-founders, co-founders Wesley Shultz and Jeremiah Fraites, that calling is music.
The Lumineers' 'A.M. Radio' music video was not only filmed at their old school, it also starts with a montage of clips from the duo's previous concerts, practice sessions and recording sessions.
It then moves to various scenes of high school students working to get to their own life's calling — a girl dancing ballet, a boy painting, a boy playing guitar.
Watch The Lumineers' 'A.M. Radio' music video. The song itself is hella catchy, and the video simple but incredibly effective in getting its message across.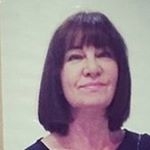 Latest posts by Michelle Topham
(see all)