The Lumineers perform 'Angela' live on Seth Meyers
American folk rock band The Lumineers gave a sweet live performance of  their popular single 'Angela' on Late Night with Seth Meyers last night (June 27th, 2017). The track is the third single released from their 2016 album Cleopatra, and is a song the band says is about a small-town girl struggling to get away from her past.
'Angela' was released early last year, and has been performed live by the band on several TV shows since, including CBS This Morning and The Tonight Show starring Jimmy Fallon.
The Lumineers also performed 'Walls' for Seth Meyers as a web exclusive.
The band is currently in the middle of their Cleopatra World Tour with concerts coming up Denmark, Belgium, Switzerland, Spain, the UK, Italy, France and Latvia in the next couple of months. You can get their full concert schedule on the band's website.
Watch their live version of 'Angela' below. Now isn't that just a spot on live performance. It couldn't have been better if it had been recorded and digitally manipulated.
(*Special Note: Sadly, I had to substitute The Lumineers' performance of 'Angela' on Jimmy Fallon six months ago, as Seth Meyers has removed the video from his channel — no worries, though, it is just as beautiful).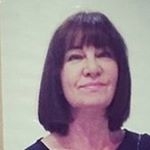 Latest posts by Michelle Topham
(see all)