The new Rowoon drama The Matchmakers, Episode 1 premiered in South Korea last night and, if its first ratings are anything to go by, this one could do well.
According to Nielsen Korea, The Matchmakers, Episode 1 grabbed 4.5 percent of the audience share, which put it in 13th place for the day nationwide and got the romantic comedy drama off to a strong start.
Advertising
In Seoul, the new KBS2 historical drama also performed well, garnering 4.2 percent of the audience, and ending up in 12th place for the day.
As many dramas tend to see much higher ratings after their first episode airs, as people tell friends and family about the series, chances are the next episode of The Matchmakers will likely see even higher ratings.
Particularly as the first episode was fun, well-acted for the most part, and with an interesting and slightly unusual plot.
In other words, one episode down, and the K-drama looks promising so far.
What is The Matchmakers?
The new KBS2 drama stars Rowoon (Destined with You) alongside Cho Yi Hyun (Hospital Playlist).
Advertising
The K-drama tells the story of widower Shim Jung Woo (Rowoon) and widow Jung Soon Deok (Cho Yi Hyun) who, despite having been devastated in relationships themselves and unable to remarry due to Joseon laws, get together to help the older yet still unmarried citizens of Joseon find a suitable partner.
The historical romantic comedy airs every Monday and Tuesday at 21:45 (KST) on KBS2 in South Korea.
Outside the country, international audiences can watch The Matchmakers via Viki.
Episode 2 of The Matchmakers will air on KBS2 tonight, with Viki streaming it for their users soon after.
Fingers crossed it is just as entertaining as the first one.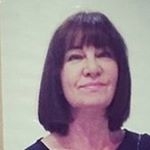 Latest posts by Michelle Topham
(see all)