The Matchmakers is back on the rise
The ongoing Korean drama The Matchmakers, Episode 3 aired last night on KBS2 in South Korea to a rise in the drama's ratings.
A rise that will be welcome for the cast and crew after Episode 2 saw a substantial drop from its first episode last week.
According to numbers from Nielsen Korea, The Matchmakers, Episode 3 earned 4.0 percent of the audience share nationwide, a rise from Episode 2's rating of 3.6 percent, which in itself had dropped from Episode 1's 4.5 percent.
Advertising
In Seoul, the historical comedy drama saw a similar result with Episode 3 grabbing 4.0 percent of the capital's audience, up from Episode 2's 3.4 percent, which had dropped from Episode 1's 4.2 percent.
In other words, The Matchmakers is back on the rise after a small bump in the road and, for that, fans including myself couldn't be happier.
The Matchmakers' performances, costumes, cinematography and scripts are superb
After all, while the drama certainly has its over-acted comedic moments, especially on the part of Rowoon, the performances overall are superb, the plot is unique and fun, the scripts are well-written, the costumes are beautiful and you can't beat that gorgeous cinematography.
The KBS2 drama really is a delight to watch.
The Matchmakers stars Rowoon (Destined with You) and Cho Yi Hyun (All of Us are Dead), with Jo Han Chul (Hometown Cha Cha Cha), Park Ji Young (Revenant), Lee Hae Young (Delightfully Deceitful) and and Lee Ye Joo (King the Land) in supporting roles.
Advertising
The next episode of The Matchmakers will air tonight Tuesday, November 7th at 21:45 (KST), with Viki streaming the episode for international viewers.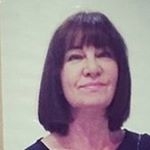 Latest posts by Michelle Topham
(see all)