Swedish singer and songwriter The Moniker has released his new single 'Life is Life'. It's the second single from his new album Don't Fly Too High, and was released on his own record label Moniker Music.
'Life is Life' is a gorgeous pop rock song that builds from a slow steady keyboard intro to a crescendo of a chorus, and then down again, all wrapped around The Moniker's emotionally gut-wrenching vocals. The song was written by The Moniker.
As for the lyrics, 'Life is Life' is an anthem for how we should all be treated the same, no matter where we come from or who we are:
Whose god is the best
Will I come to heaven
Don't care about the rest
They don't look like me so why should I
Imagine a world
Without any borders
Imagine a world
Without money, gods and misery
Life is life
Whether you're in or out
Hurts like a knife inside
To smile when I feel like crying
Don't look away, I'm you
What happened to all for one
Do you believe you're more worth than my child
I'd say he has it right, wouldn't you?
The Moniker, aka Daniel Karlsson, has been on the Swedish music scene since he finished in fourth place on Idol 2007. After the show, he changed his stage name to The Moniker and under that name appeared on Melodifestivalen, the Swedish Eurovision national finals in 2011 and 2012.
Since then, he's released a debut album, and is now working on his second, which will be coming out late in the year.
Meanwhile, he'll be releasing a new track from the album every two weeks. The next one will be 'When You Really Love Someone', which we should get to hear later on today. If 'Life is Life' is anything to go by, I'm looking forward to it.
Watch and listen to The Moniker's latest single 'Life is Life' in the official video below. And, if you like what you hear, pick it up, along with his other releases, on iTunes.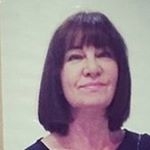 Latest posts by Michelle Topham
(see all)