American rock band The National's upcoming album I Am Easy To Find received another single today. Called 'Hairpin Turns', it is not just another perfectly sweet and sad The National song, it also comes with the most beautiful music video.
A black and white video that is so simple in its execution — close ups of each member of the band playing their instrument or singing in an empty studio, in isolation and against a blank backdrop.
A stripped back simplicity that is so effective in pulling you in to luxuriate in that lovely melody, led by an addictive electric guitar riff and its airily gorgeous piano accompaniment.
Vocalists Gail Ann Dorsey, Mina Tindle and This Is The Kit's Kate Stables also make appearances.
All of this loveliness is then beautifully woven together in the form of dancer Sharon Eval, who dreamily moves around in frame as if dancing to this stunning song alone in her bedroom.
This utterly lovely music video was directed by Mike Mills, who has also directed a short film that will accompany the album. The film stars Swedish actress Alicia Vikander.
The National's 'Hairpin Turns' is the third single from I Am Easy To Find — the band's eighth studio album, and the follow up to their 2017 critically-acclaimed and Grammy Award-winning Sleep Well Beast.
I Am Easy To Find is due to be released on May 17th on the 4AD record label.
The National will follow up its release with a North American and European tour kicking off on June 11th in Philadelphia. Already scheduled dates are available on their website.
Watch The National's 'Hairpin Turns' music video below. Now isn't that the most evocative thing?
Related Reading: Watch The National's superb live performance of 'The System Only Dreams in Total Darkness' on Later…with Jools Holland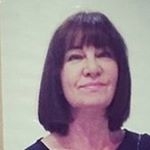 Latest posts by Michelle Topham
(see all)