The just-released The National's 'Hey Rosey' video stars the phenomenal Israeli dancer choreographer Sharon Eyal again. This time as she casually dances backstage at one of The National's shows.
According to director Mike Mills, the 'Hey Rosey' video is this stark as it is a follow on from the indie rock band's short film, I Am Easy To Find, with Eyal portraying the unconscious mind of the character Swedish actress Alicia Vikander played in that film.
A performance that is as stripped back, raw and visceral as it is beautiful.
Sharon Eyal, of course, is known for this type of improvised choreography and performance. A choreography that gives each of her music video appearances a feeling of deep emotion and rawness, just as we saw during her dance in The National's 'Hairpin Turns' video.
And why she keeps being chosen to help physically illustrate The National's music — because her incredible improvisation skills and the way she expresses emotions through the movement of her body are so spectacular.
According to Mike Mills, Eyal is a favorite because…
"I had always loved the work of Sharon Eyal, especially her improvisation. Luckily she was also a fan of The National and we began talking about her doing some dance work around the new record.

For 'Hey Rosey,' we asked her to be a continuation of Alicia Vikander's character in I Am Easy To Find — a side of that character we didn't see in that film, the unconscious of that character, but really left that for Sharon to interpret.

I think in subtle, strange, but really powerful ways she found movements and gestures that echo the feelings and themes in 'Hey Rosey.'"
'Hey Rosey' is from The National's eighth studio album I Am Easy To Find.
It was released in May of this year, and is a stunning piece of work — particularly as the band collaborated with so many talented women ( Lisa Hannigan, Sharon Van Etten, Mina Tindle, Gail Ann Dorsey, and Kate Stables) while making it.
Watch The National's 'Hey Rosey' video below.
You can also listen to  their album I Am Easy To Find in its entirety in the Spotify widget below that.
The National themselves will be releasing a new live album next month.
Called Juicy Sonic Magic, it is an album of live music from two concerts at the Hearst Greek Theatre in Berkeley, California, in 2018. It has been recorded in the same vein as those classic bootleg tapes we all used to listen to back in the 70s and 80s, so expect even more raw emotion from this amazing band.
Related reading: Watch The National's awesome performance of 'The System Only Dreams In Total Darkness' on Later…with Jools Holland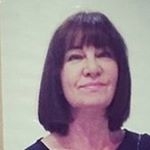 Latest posts by Michelle Topham
(see all)