I am fascinated by how incredibly successful The Piano Guys have become since they published their first video on YouTube six years ago. Then again, when you look at the caliber of the music they produce, it's not that surprising. (Have you seen the beauty that is their filmed version of Rachel Platten's 'Fight Song'?)
Case in point, The Piano Guys latest video release of an instrumental mash up between Adele's 'Hello' and "Lacrimosa," from Mozart's Requiem Mass in D. A mash up that is stunningly beautiful, yet unbelievably sad.
But this is no ordinary mash up created from a couple of tracks. Instead The Piano Guys' performance of 'Hello' and 'Lacrimosa' was created with 100 tracks of acoustic and electric cello, that were then intricately intertwined around each other to create this heart-wrenching piece.
And, to me, it's also an interesting look into the minds of people who really do understand music as, while the average listener may think why would you put 'Hello' and 'Lacrimosa' as a combined composition, The Piano Guys know exactly why these two pieces work so beautifully together.
Because, as they say, while both pieces are divergently different, they share the same fundamental feeling — 'Lacrimosa' (meaning 'weeping' or 'tearful') mournfully bemoans spiritual death, while 'Hello' gripes about relationship regrets. Different centuries. Different realms. Same emotion. Perhaps we aren't as far from our predecessors as we think we are."
Listen to and watch The Piano Guys performing 'Hello Lacrimosa', in the video below. Isn't that just devastatingly sad?
And, of course, check out their latest live album. It's lovely.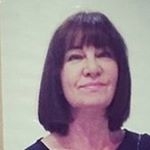 Latest posts by Michelle Topham
(see all)