The Piano Guys release a cover video of Rachel Platten's 'Fight Song' and it's stunning
The Piano Guys, one of YouTube's most successful music acts, are back with another incredibly beautiful video. This time it's a piano, cello and Scottish bagpipes rendition of Rachel Platten's 'Fight Song', it's filmed in Scotland, and it is absolutely stunning.
And to fit Scotland and those bagpipes and drums even more than it already does, The Piano Guys cover version of 'Fight Song', titled 'This Is Your Fight' song, includes strands of 'Amazing Grace' and 'Scotland The Brave' interwoven in it.
The video was filmed at and around Eilean Donan Castle in the western Highlands of Scotland, on the road to the Isle of Skye, and features the Wasatch & District Pipe Band with their Scottish drum and pipes.
And The Piano Guys say they chose 'This Is Your Fight' song for their next piano and cello rendition as:
"When we first heard Rachel Platten's "Fight Song" we were inspired by its message. In a world where we too often talk about our differences, we have at least one thing in common. We all struggle. Not in the same way, nor at the same level, but we all want a fighting chance.
And we all share in one gift: The will to make the most of our lives. To take what we've been given and turn it into something better could be considered the sentient measuring stick of success. But to do so seldom is simple and more often requires we fight. Not against each other. But against the current threatening to drown the ambition in us."
And why did the two men choose Scotland as the country where they felt this song would be best represented?
"We chose the Scottish culture to depict the dichotomy between Grace and struggle. Who else is tough enough and yet delicate enough to don a kilt in battle? And the Scottish pipe and drum are the ultimate conveyors of melody and cadence. One represents Grace, the other the indomitable fight."
As for The Piano Guys themselves, aka Jon Schmidt and Steven Sharp Nelson along with videographer Paul Anderson and music producer Al van der Beek, they are one of YouTube's most successful music channels.
With more than 750 million views on their videos so far, they also moved into the offline world a few years ago when they were signed to the Sony record label.
Five best-selling albums later, four of which have made it to the number one spot on the Billboard classical charts, and sold-out concert tours all over the world, and it's no wonder The Piano Guys can now produce spectacular videos like the one for 'This Is Your Fight Song'.
Watch the stunning video for 'This Is Your Fight Song' below, and play it LOUD.
And then, of course, pre-order their latest album — The Piano Guys Live!, as it releases on November 13th. And it will be amazing.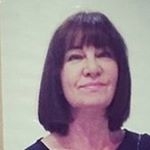 Latest posts by Michelle Topham
(see all)