The Pixies 'Here Comes Your Man' featured on 'Mr. Mercedes'
Another Stephen King novel-based series Mr. Mercedes debuted on the Audience network a few weeks ago. Since then, it has had a cool mix of songs populating its soundtrack. One of which I haven't heard for a long time until it showed up on Mr. Mercedes this week — Season 1, Episode 4, "Gods Who Fall".
The song is alternative rock band The Pixies' 'Here Comes Your Man'. A track that was first released in 1989 for the band's sophomore album Doolittle, and one I used to play all the time on my evening radio show way back when.
And it's a funny thing, The Pixies' 'Here Comes Your Man', because it's a song the band never liked, didn't originally want on their second album and rarely play live.
They even turned down an appearance on The Arsenio Hall Show because he wanted them to perform that song and they did not. The reason? They thought the song was 'too pop', and not representative of what their music was about.
Related: Listen to Maxine Cyrin's cover of The Pixies' 'Where Is My Mind' from 'The Leftovers', it's awesome
Yet, almost 30 years after 'Here Comes Your Man' was released, it is still one of the songs The Pixies are most known, and loved, for.
Listen to The Pixies 'Here Comes Your Man' in the official 4AD video below. You can pick up the song on the band's Doolittle album on MP3, CD, cassette and vinyl.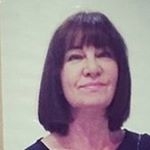 Latest posts by Michelle Topham
(see all)