Being affected by the COVID-19 lockdowns like every other artist, American rock band The Pretty Reckless was forced to release their latest single 'Death By Rock and Roll' on May 15th during the height of those lockdowns.
The timing of that release has meant there has been little promotion for the song and has nixed many chances for TV and radio station appearances.
It hasn't stopped the band doing online promotion for the track, though, with a lyric video released on their YouTube channel four days ago and now today The Pretty Reckless' 'Death By Rock and Roll' acoustic performance from iHeart Radio they have also just uploaded to YouTube.
A performance that is pretty damn fine, considering all four members of the band — Taylor Momsen, Jamie Perkins, Ben Phillips and Mark Damon — were in different places as they performed.
The Pretty Reckless' 'Death By Rock and Roll' is the lead track from the band's upcoming fourth studio album of the same name.
Lead singer Momsen explained the track by saying the song represents the salvation and freedom she feels from rock music.
The song is also a partial tribute to record producer Kato Khandwala who was killed in a motorbike crash in 2018. The line "I wanna go with a motorcycle crash" references his death.
And, just in case there was ever any doubt about her talents, The Pretty Reckless' 'Death By Rock and Roll' acoustic version proves yet again what a phenomenal vocalist Taylor Momsen is as, even just singing at home with the rest of the band playing elsewhere, her vocals are as wild, powerful and perfect as on the album.
Watch The Pretty Reckless' Death By Rock and Roll' acoustic performance and then listen to the lyric video for the song in the videos below. You can buy the vinyl version of the single for a very affordable 12 bucks (see graphic above) direct from the album's website.
The studio album will be released sometime in 2020, with the band's currently delayed concert tour promoting the album kicking off in September.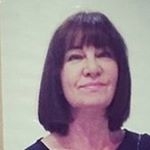 Latest posts by Michelle Topham
(see all)