Taylor Momsen's band The Pretty Reckless has released the official video for their new single 'Oh My God'. The track is from the band's new third album Who You Selling For, which was released last October and debuted at number 13 on the Billboard 200 album chart.
Momsen co-wrote the song with Ben Phillips and promoted the upcoming new video on her Instagram account today with split screen photos of herself, and the caption "Oh My God music video coming soon…".
Sadly, while 'Oh My God' is a decent rock song and I like Momsen and what she does, the video itself is one of the most uninteresting I've seen.
Because low-budget I understand, as many bands don't have the money for a video with huge production costs. But this latest Pretty Reckless offering is nothing more than a split-screen of Momsen and band performing the song, with some pretty annoying video zooms thrown in to make it appear more 'exciting', and a been-there-done-that early 1990s a la 'Smells Like Teen Spirit' vibe.
The video is also doubly dull as, in the past, we have been so used to The Pretty Reckless putting out well designed videos with an actual storyline and an important message behind them, that this one is sadly lacking. In…everything.
Watch The Pretty Reckless' video for 'Oh My God' below. Although, really……meh.
As for The Pretty Reckless, they are currently on tour in Europe with a concert in Barcelona, Spain tonight. You can find out more about the tour and what the band is currently up to at their website.
You can buy the band's latest album Who You Selling For? on most major music sites.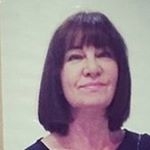 Latest posts by Michelle Topham
(see all)