The KBS2 weekend drama The Real Has Come has been one of the most successful dramas for the South Korean network, with ratings for the Baek Jin Hee-led drama rising almost every episode since it premiered on March 25th.
Last night's episode of the family drama was no exception as The Real Has Come, Episode 44 aired to an even higher audience share than its previous episode.
According to numbers released by Nielsen Korea, The Real Has Come, Episode 44 earned 22.0 percent of the audience share nationwide, which is an increase of 1.10 percent since its previous episode aired.
Considering there are only six more episodes of the 50-episode KBS2 drama to air, it is highly likely that rating will continue to increase as the drama nears its finale.
In Seoul, The Real Has Come, Episode 44 also earned very high ratings with 20.0 percent of the audience, which is up from the previous episode's 19.4 percent.
Both ratings mean the Sunday drama was the most-watched show of any kind for that day, both nationwide and in Seoul. Yet again.
International viewers mixed reaction to The Real Has Come
After weeks of high ratings and positive comments, international viewers of The Real Has Come, Episode 44 now seem to have a mixed reaction to the drama's recent developments as Viki, where the K-drama is streaming currently, still has The Real Has Come rated a high 9.0 out of 10.
Over on My Drama List, however, the drama's rating has dropped substantially in recent weeks to the now very low 7.8 out of 10.
Most viewers on that site are complaining about the plot, which has taken a very poorly-written turn over the last few weeks.
Typical commments about recent episodes read something this:
Actually I want to drop this drama. The plot has been crazy over the last few episodes. The twist and turn in this drama is too much for me. Does this writer just want people to forget everything that happened about the abusive behaviour that JH/SJ had inflicted to this family and just forgive everything.

I know life is hard but making the leads suffered so much and giving redemption arc for the villains is too much for me. I just skimmed and fast forwarded everything because it is not fun anymore. It is torture and I want to be entertained not quite stressed when I watch dramas.
With six episodes left then, it will be interesting to see if screenwriter Jo Jung Joo is able to pull audience's enjoyment back, or if the drama will end on the sour note it seems to be hinting at.
The next episode of The Real Has Come will air on Saturday, August 26th. Mark your calendars if you are a fan.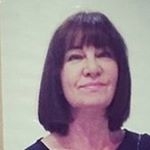 Latest posts by Michelle Topham
(see all)