After quite a substantial drop for its fifteenth drop, Korean drama The Real Has Come, Episode 16 shot back up in the ratings in South Korea on Sunday night.
Those ratings also kept the family drama firmly in first place as the most-watched show of the week.
Advertising
The Real Has Come, Episode 16 ratings via Nielsen Korea had the Ahn Jae Hyun-led drama with 20.0 percent of the audience share in its time slot nationwide.
As per usual, the drama was not quite as popular with Seoul viewers, although even in the country's capital city The Real Has Come, Episode 16 still took 18.5 percent of the audience, which was up almost 3 percent from its previous episode.
Both ratings are still quite a bit away from the drama's 10th episode highest-ratings, but are definitely heading in the right direction and, with more than 30 episodes still to go, only likely to rise even further.
When is the next episode of The Real Has Come?
The Real Has Come (aka 진짜가 나타났다! in Korean) stars Ahn Jae Hyun, Baek Jin Hee, Kim Sa Kwon, Jung Eui Jae and Cha Joo Young.
The drama is directed by Han Joon Seo (Beautiful Love, Wonderful Life) and was written by Jo Jung Joo (Are You Human Too?).
Advertising
It tells the story of an unmarried pregnant tutor and a man who never wants to get married, but who decide to enter into a fake marriage contract to benefit them both.
Of course, as you might expect, things don't exactly go as planned.
The Real Has Come is a 50-episode drama that airs on KBS2 every Saturday and Sunday at 19.55 KST, with its final episode currently due to air on September 10th.
The show's next episode will premiere on KBS2 on Saturday, May 20th, and will stream via Viki for international viewers soon afterwards.
Until then, rewatch the best scene of The Real Has Come so far (well, in my opinion at least) when Gong Tae Kyung (played by Ahn Jae Hyun) stands up for Oh Yeon Doo (Baek Jin Hee).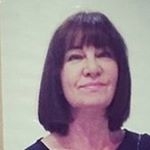 Latest posts by Michelle Topham
(see all)