American indie rock band The Replacements are complaining about 'Whole Foods Blues' in their latest song, in a live performance at the Hollywood Paladium last week. And, yep, I know that feeling well.
The song is typical Replacements, but comprises mainly guitar with just a few lines of Paul Westerberg growling his rough and ready vocals. Guitar is great, though, and so is Paul.
After their long awaited reunion in 2012 and a slew of shows and TV appearances in 2013 ane 2014, The Replacements are now on a tour of the US until the end of the summer, with a couple of gigs in Spain as well. If reports from last year are correct, however, they're still busy at work on new music, and we may very well see a new album out later on this year (finally!).
According to Billboard, the band is also in the process of releasing two new boxed sets of older Replacements classics through — in one (1981's Sorry Ma, Forgot to Take Out the Trash, 1982's Stink, 1983's Hootenanny, and 1984's Let It Be) and in the other (1985's Tim, 1987's Pleased to Meet Me, 1989's Don't Tell a Soul and 1990's All Shook Down). Both well worth buying if you're still missing some of The Replacements best albums – Tim, of course, being hands down the best album they've ever produced.
Meanwhile, listen to The Replacements whining on 'Whole Foods Blues'. It's great, and, oh, I do love good whine.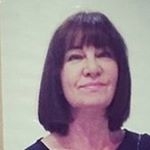 Latest posts by Michelle Topham
(see all)