The Secret Romantic Guesthouse, Ep. 14 audience increases for second time in last two episodes
The Korean period drama The Secret Romantic Guesthouse, Episode 14 aired in South Korea last night with the ratings for the romantic mystery drama showing its audience is continuing to increase as the drama progresses.
Those ratings, courtesy of Nielsen Korea, show The Secret Romantic Guesthouse, Episode 14 increased by .3 percent over its previous episode (from 3.8 percent to 4.1 percent).
In Seoul, that increase was slightly lower at .1 percent (from 4.1 to 4.2 percent), but an increase nevertheless.
The drama's previous episode had also seen an audience increase, so this bodes well for the remainder of The Secret Romantic Guesthouse run.
With only four more episodes to air before the historical mystery drama ends, it is also likely those audiences will continue to increase even more.
What is The Secret Romantic Guesthouse?
The period drama stars Shin Ye Eun, Ryeoun, Jung Gun Joo, and Kang Hoon, and tells the story of Yoon Dan Oh, the owner of Ihwawon Inn, and the male boarders who live there.
The story, of course, involves missing exiled crown prince's son Lee Seol.
A boy who met Yoon Dan Oh when she was still a child and he was escaping from the men who were planning to kill him.
Now a man, Lee Seol's whereabouts are unknown, so the boarders and Yoon Dan Oh join forces to find out what happened to him.
The Secret Romantic Guesthouse airs every Monday and Tuesday at 22:00 (KST) on SBS in Korea, with international viewers getting access to the drama via Viki.
Fingers crossed the next episode of the drama, which airs on Monday, May 8th, will see an increase above what The Secret Romantic Guesthouse, Episode 14 ratings showed, eh?
Because the drama is that interesting it really does deserve it.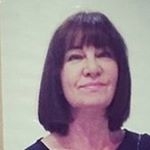 Latest posts by Michelle Topham
(see all)