Passenger's cover of Don McLean's 'Vincent' is simple and poignant
There is one more Passenger cover song to send you to listen to today from the British singer's stunning Sunday Night Sessions series. This time it is Passenger's cover of the classic Don McLean song 'Vincent'.
The song was originally released in 1971 and was written after McLean read a book about painter Vincent van Gogh and wanted people to know that he wasn't crazy as is generally thought, but that he had an illness.
'Vincent' appeared on Don McLean's massively successful second album American Pie, and hit the number 1 spot in the UK. More than 45 years later, it is still one of his most well-known songs.
And Passenger's cover of 'Vincent' is, as usual, perfect.
Because he went with absolute simplicity with his version of the song. Just him and a guitar and a video that, instead of anything elaborate that might take away from the beauty of the song, just shows aerial footage of England's Lake District.
As Passenger explains:
this is one of my all time favourite songs and in my eyes a total masterpiece. for this reason its a song i thought i would never cover as its one of the "untouchables" …. but i did …. sorry …. i hope i haven't ruined it !!

its a slightly different approach to the previous cover songs …. firstly , its just me and guitar this time as i felt like the lyrics and melody required as much space as possible . the video is also super simple . its just ariel footage of the lake district in northern england . i think with a song as perfect as this simplicity is the key ….
Sadly, this is the last song Passenger will be releasing in his Sunday Night Sessions series, which is a real pity as they are some of the most beautiful songs he has released to date.
Still, with Passenger, he always seems to be working on something superb so I'm sure his next project will be just as spectacular.
Meanwhile, listen to Passenger's gorgeous cover of 'Vincent' in the video below.
You can stream his album of all of his Sunday Night Sessions songs on Deezer and on Spotify.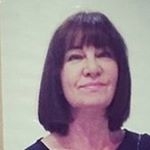 Latest posts by Michelle Topham
(see all)