The Smashing Pumpkins have a new album coming out. Called Monuments to an Elegy, one of the tracks from it is 'Drum and Fife', a classic Smashing Pumpkins song the band has just released a video of last weekend.
The video for 'Drum and Fife' is beautifully filmed in a desert, and in deep and rich colors. It shows a group of kids playing at war games only to find, as they play, they become the target of a real war. A war that soon has casualties of its own.
According to the Pumpkins, however, the message behind the song is about Post Traumatic Stress Disorder (PTSD), and is meant to show what soldiers go through after they arrive back home after a war, and are expected to adjust to normal life again.
Watch it below and, if you like what you hear, pick up 'Monuments to an Elegy' on iTunes.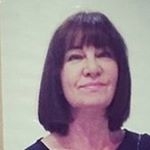 Latest posts by Michelle Topham
(see all)