Late last year, I featured The Smashing Pumpkins song '1979' as my Repeat Rotation Video, as it was a track I used to play on my show when I was a radio DJ years ago, and it is a song that would feature on the soundtrack of my life if I was ever to have one.
Today, for my Repeat Rotation Video, I'm back with The Smashing Pumpkins, but this time with their deceivingly optimistic sounding track 'Today'. A track that kicks in with a raucous, distorted guitar and, at first listen, sounds like one of the happiest songs.
Until you find out 'Today' was written by Pumpkins' vocalist Billy Corgan when he was having suicidal thoughts. And then you listen to the lyrics properly. And then it's just sad.
'Today' is from The Smashing Pumpkins second album 'Siamese Dream'. An album that is still seen by many as one of the best albums ever produced — indie rock or otherwise.
The album sold four million copies in the US alone, which was a huge number back in 1993 when it was released. It also went on to sell an extra six million copies worldwide, and was instrumental in shoving The Smashing Pumpkins into alternative rock superstardom. A place they have remained in since.
So much so, they are still often thought of as one of the defining bands of a generation by many — including myself.
Watch The Smashing Pumpkins official video for 'Today' as my Repeat Rotation Video below. And, if you are one of those unfortunate people who still do not own Siamese Dream, you should listen to it.
The album has so many groundbreaking songs ('Quiet', 'Today', 'Disarm',  and, of course, 'Rocket', the single that was only released in Australia), it really should be in every serious rock fan's collection.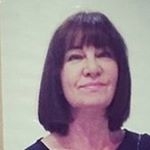 Latest posts by Michelle Topham
(see all)