The video for the Austrian post-punk band Tents new single 'Summer of 17' first caught my eye because it features the toilet paper I buy several times a month from my local Hofer supermarket here in Vienna.
Yeah, sometimes I'm shallow that way.
The video kept my attention because 'Summer of 17' is from Tents' debut album Stars on the GPS Sky, which was released in May on Numavi Records. An album I have listened to a few times already, and liked.
The track's music video is also bold, slightly apocalyptic in its feel, and simple but quite powerful in its simplicity. Featuring as it does nothing more than a brightly made-up woman (Anna Breit) sitting in a tent and lip syncing to the song with as deadpan of an expression on her face as the band's lead singer Clemens Posch has in his vocals.
Vocals that are remarkably similar to The Cure's Robert Smith during the band's early incarnation, I might add, but with a richer and more solid sound.
Throw in the indolent bass, the up front and center almost tin drumming, and the gloomy mood that surrounds both the music and the video, and the Tents' track 'Summer of 17′ would be as much at home on The Cure's Seventeen Seconds as it is on the band's own album.
Because it has that same sound — deceptively upbeat, for all that undercurrent of gloom, but as depressing as fuck when you really truly listen.
Now, because I'm writing this at close to midnight but really want to draw your attention to another exceptionally good Austrian band before another day goes by and you miss them, I'm just going to leave you with the directive of watch Tents' music video for 'Summer of 17' below.
Because, as I keep saying, there is some very interesting music coming out of Austria at the moment, and this band fits the bill.
Tents, by the way, is Clemens Posch who provides vocals, guitar and occasionally bass, Lucas Kulterer who gives us bass and keys, and Paul Stöttinger with drums and keys. All three write the songs, with Clemens Posch being largely responsible for the lyrics.
I think these guys are going far.
Remember too, once you've given their cool video a watch and a listen to, you can hear their 12-track debut album Stars on the GPS Sky in its entirety on Spotify via the widget below. You can buy it on Bandcamp, and on iTunes.
You will also find more of the Austrian artists I currently like, have interviewed or just think have interesting videos here.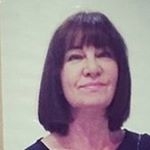 Latest posts by Michelle Topham
(see all)