American indie rock band The War on Drugs released their fifth studio album I Don't Live Here Anymore today (October 29th, 2021) via Atlantic Records.
An album that came with three previously released singles — 'Living Proof', the title track 'I Don't Live Here Anymore' and this week's 'Change' — and, while all three songs are standouts, the prettiest song on the album, in my opinion, is 'I Don't Wanna Wait'.
A song that, while it is definitely The War on Drugs, also has some serious Phil Collins vibes goin on. ("In the Air Tonight" anyone?).
The War on Drugs 'I Don't Wanna Wait' was written by frontman Adam Granduciel, guitarist Anthony LaMarca and bassist Dave Hartley.
It is a gorgeous, slow, smooth, mellow love song with the most romantic lyrics:
I don't wanna wait
But I'm turning to you
The start of the breaking of day
Show them for me
When I'm running to you
I'll starve, yeah, if we're the breaking of day
Yeah, I'd starve, yeah
A song that slowly morphs into one of those beautiful tracks you can play at top volume, headphones on and eyes closed, as you slowly dance around your room.
Especially when that stunning guitar solo hits.
Listen to The War on Drugs' 'I Don't Wanna Wait' in the video and on the band's new album I Don't Live Here Anymore.
As per usual, with the Philadelphia natives, the entire album is an absolute banger.
And my prediction? This will be another Grammy-nominated triumph for this absolutely fabulous band.
More info: The War on Drugs' official website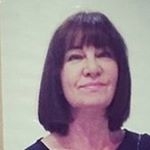 Latest posts by Michelle Topham
(see all)