The War on Drugs track 'Under The Pressure' was featured on Ballers on Sunday night (Season 1, Episode 4 – "Heads Will Roll"). Just one more reason to like this so-far amazingly good HBO series.
'Under The Pressure' is the first track on The War on Drugs' 2014 album Lost in the Dream – an album that garnered rave reviews from most critics, and one that sparked four singles, including this one.
As for The War on Drugs, they're a superb indie rock band from Philadelphia headed by frontman Adam Granofsky, and that has been together since 2005. They currently have three albums out, and a couple of EPs, all of which are talked about in glowing terms by critics and fans alike.
Watch the band's video for 'Under The Pressure' below, and get your groove on. It's an almost 9-minute track that feels like it's over in a minute. Just fabulous.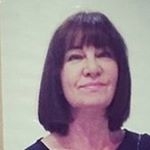 Latest posts by Michelle Topham
(see all)