Thirty Seconds To Mars perform better stripped down live version of 'Walk on Water' in BBC Radio 1 Live Lounge
American rock band Thirty Seconds To Mars was in the BBC Radio 1 Live Lounge this week where they performed a gorgeous stripped down version of their latest single 'Walk On Water'.
A much nicer version than the bland, boring pop rock version of 'Walk On Water' released last month. A song that sounds like something out of the 1970s and, unfortunately, is the version of the song we are getting on the band's upcoming fifth studio album.
In the BBC Radio 1 Live Lounge, Thirty Seconds To Mars performed 'Walk On Water' with actual heart. With added guitar and a stripped down sound, so you could actually hear both the message of the song and lead singer Jared Leto's rich voice.
This more simple version changed the song from a dull drum-laden electronic rock 'anthem' we've all heard 100 times before to one that I would actually listen to often, rather than the one time I heard the original version and swore never to play it again.
Watch and listen to Thirty Seconds To Mars performing that lovely stripped down version of 'Walk On Water' at BBC Radio 1 in the video below.
You can grab 'Walk On Water' on all music download sites, and check out the remainder of the band's upcoming concert dates on their website here.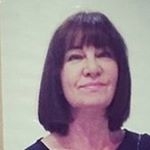 Latest posts by Michelle Topham
(see all)