While I am not an enormous fan of most Disney movies, I do have kids in my life that are obsessed with them. Those kids and millions of others around the world also love Disney songs more than most other music.
So much so, if I throw on Christina Aguilera's 'Loyal Brave True' from Mulan or Judy Kuhn's 'Colors of the Wind' from the Pocahontas soundtrack they will drop even the most exciting game and start to sing and dance to them.
Disney, of course, also knows this.
That's why Disney has just released an over-4 hour long Disney songs playlist on Spotify featuring 85 songs that have been featured in Disney movies throughout the last 60 years.
The playlist features old classics like Julie Andrews' 'A Spoonful of Sugar' from Mary Poppins, Julie Fowlis singing 'Touch The Sky' from Brave, Brad Kane's 'One Jump Ahead' from Aladdin and, of course, Idina Menzel and Aurora's 'Into The Unknown' from Frozen 2.
Give the entire massive Disney songs playlist a listen in the Spotify player below, and make sure your favorite kiddo finds out about it too.
After all, play your cards right and you could end up with four hours of peace and quiet while they are in their rooms pretending they are a Disney artist and these are their new hit singles.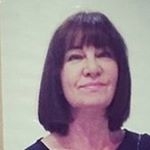 Latest posts by Michelle Topham
(see all)