Thom Yorke sings 'Suspirium' and 'Unmade' live on Mary Anne Hobbs
Lead singer of Radiohead, Thom Yorke, is the man that composed the score for the Luca Guadagnino remake of the classic film Suspiria. It is the first time he has composed a film score.
Along with other tracks from the double album, this week Thom Yorke performed 'Suspirium' live on BBC Radio 6's Mary Anne Hobbs' 6 Music show.
It was a performance in typical Thom Yorke manner. Plaintive, haunting and sad, and singing about the dilemma of existence.
The Suspiria double album features 25 compositions from Yorke, and consists of both instrumentals and traditional songs.
Watch Thom Yorke perform 'Suspirium' live on BBC Radio 6 in the video below. You can also watch his performance of 'Unmade' another song from the album below that.
Suspiria was released on October 26th, and is available on CD, vinyl and an MP3.
Related: Watch the creepy 'Suspirium' trailer — the film has a superb cast and, of course, Thom Yorke's gorgeous music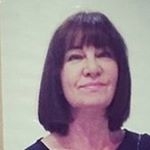 Latest posts by Michelle Topham
(see all)