In my quest to support more European singers, I've been listening to Danish singer songwriter Tina Dico (aka Tina Dickow) a lot lately. She has a gorgeous voice, she is gorgeous, she writes her own music, and, man, is it pretty, and she's completely independent – as in, owns her own record label as she could never really get a major record label to get their act together enough to sign her.
Dico is critically acclaimed across Europe, compared to people like Tracy Chapman, who she's said to be inspired by, and her music is so lyrically beautiful I could listen to it over and over and over. What am I saying? I do.
Tina Dico's latest release is a six-song EP only available digitally. It's called  En Håndfuld Danske (A Handful of Danish), and is fabulous. It's also available on iTunes.
My favorite Tina Dico song currently, however, is the song I've been listening to as my Repeat Rotation Song today. It's called 'Old Friends' and is her latest single. Available on iTunes too. Listen to it below. Lovely, isn't it?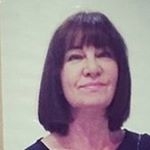 Latest posts by Michelle Topham
(see all)