American alternative rock band Toad the Wet Sprocket has announced its Fall concert tour dates.
The tour kicks off at Belly Up Tavern in Solana Beach, California on September 2nd, and ends on October 17th in Clearwater, Florida. It will pick up again in 2022 with a slew more concert dates.
During their Fall, 2021 tour dates the band will hit 29 cities, and perform in a total of 33 concerts.
Who is Toad the Wet Sprocket?
Toad the Wet Sprocket was founded in 1986.
For over 30 years, the band consisted of vocalist/guitarist Glen Phillips, guitarist Todd Nichols, bassist Dean Dinning, and drummer Randy Guss, until Guss left the band last year. Drummer Josh Daubin has since taken his place.
The band is most known for hit songs like 'All I Want', 'Walk on the Ocean', 'Something's Always Wrong', 'Good Intentions',  and 'Fall Down'. Tracks that feature catchy melodies, addictive drums and guitar, and distinctive and superb vocals.
In the last 35 years, the band has released six studio albums, with their last album New Constellation coming out in 2013. (Get Toad the Wet Sprocket's Fall 2021 concert tour dates after listening to their 'Something's Always Wrong' video).
Toad the Wet Sprocket's Fall, 2021 concert tour dates are as follows:
9/2 & 9/3: Solana Beach, CA
9/4 & 9/5: Santa Barbara, CA
9/7: Boulder, CO
9/9: Minneapolis, MN
9/10: Chicago, IL
9/11: Milwaukee, WI
9/12: Fort Wayne, IN
9/14: Indianapolis, IN
9/16: Royal Oak, MI
9/18: Cincinnati, OH
9/19: Cleveland, OH
9/20: Warrendale, PA
9/22: Homer, NY
9/23: Boston, MA
9/24: New York, NY
9/26: Derry, NH
9/29: Hartford, CT
9/30: Fairfield, CT
10/1: Tarrytown, NY
10/2: Patchogue, NY
10/4 & 10/5: Alexandria, VA
10/6: Glenside, PA
10/8: Charlotte, NC
10/9: Atlanta, GA
10/11 & 10/12: Nashville, TN
10/13: Birmingham, AL
10/15: Fort Lauderdale, FL
10/16: Orlando, FL
10/17: Clearwater, FL
You can grab tickets for all concerts now here.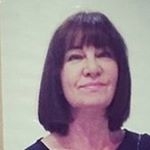 Latest posts by Michelle Topham
(see all)