Tom Grennan's cover of 'God Is A Woman' at BBC Radio One Live Lounge is phenomenal
Tom Grennan's cover of 'God Is A Woman' is angry and emotional
British indie singer songwriter Tom Grennan was in the BBC Radio One Live Lounge this week where, among other songs, he sang a spectacularly emotional cover of Ariana Grande's 'God Is A Woman'.
A song I am not usually a fan of as it is so 'typical Ariana' — all electro-pop and bland.
But with Tom Grennan's incredibly unique version of 'God Is A Woman', the song is in a different pitch and suddenly becomes slow, sensual and even a little reggae and, with Grennan's gorgeous rasp, really something special.
Particularly as his interpretation adds a whole lot of anger and emotion to the song that is lacking in the original, and which turns the song completely on its head.
Grennan released his debut album Lighting Matches earlier in the year.
The album made it to the number 5 spot on the UK Albums Chart, and spawned singles like 'Barbed Wire' and 'Sober'.  You can currently buy the album and all its associated merch on Tom Grennan's website.
Now watch Tom Grennan's cover of 'God Is A Woman' in the BBC Radio One Live Lounge in the video below. Because that performance is fabulous.
The 23-year old singer also performed his own single 'Found What I've Been Looking For', which you can watch in the second video below.
Watch Tove Lo sing 'Cool Girl' in the BBC Radio One Live Lounge and, yep, she's so cool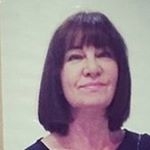 Latest posts by Michelle Topham
(see all)