As more and more modern artists collaborate with other singers you may not expect them to even know let alone sing with, British singer Tom Odell has just released 'Half As Good As You', a new collab with Germany-born singer Alice Merton that is quirky, cool and lovely.
So why and how did Odell and Merton get together and come up with this piece of joy?
Apparently, the two singers both appeared at a Munich music festival last year, and hit it off. At the time, Odell had already written 'Half As Good As You', and was ready to record it by himself.
But, as he and Alice Merton talked, he realized the song could work even better as a duet.
"It was as simple as changing a verse from 'he' to 'she'. When I did that, it made even more sense as a duet," he told The Standard. "It suddenly occurred to me that it could be two singers talking about one another."
The entire experience went so well for Odell, he said about Alice Merton — "She's a phenomenal singer. I wish she'd sung my whole album and I'd just written the songs".
And yes, Tom Odell is definitely correct there as, not only does Merton have the quirkiest, most unique voice, but she also sings with a lot of emotion behind it. Hence, why her debut single 'No Roots' did so incredibly well across Europe upon its release back in 2016.
In fact, Odell really couldn't have picked a better partner for this song, as both of them have such deliciously unusual voices. But voices that fit perfectly together.
As for whether we are likely to see Tom Odell and Alice Merton singing 'Half As Good As You' live together any time soon?
Not until at least November, as both are already busy with prior commitments.
Watch Tom Odell sing new single 'If You Wanna Love Somebody' live on Graham Norton — it's so cool
'Half As Good As You' released today. You can listen to it in the official audio video below, as well as on the Spotify widget below that.
The song is the second release from Tom's third studio album Jubilee Road, which will be released on October 26th on Columbia Records.
Now let's hope Odell and Merton release an official music video for the track soon too. As that really would be as cool as hell.
Meanwhile, I've got this thing on repeat for the foreseeable future as it is so so sweet.
Alice Merton's live performance of 'No Roots' at Vienna's Life Ball is fabulous — watch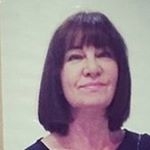 Latest posts by Michelle Topham
(see all)