Every time I see British singer songwriter Tom Odell perform, I always think of that time when his furious father defended him against the nastiness of an NME 'journalist' (and I use that term very loosely) who wrote an incredibly mean-spirited review of Odell and his music. And I am always so glad to see how well Odell has done since.
So well, in fact, he was one of the stars of the Top of the Pops New Year 2017 today, where he gave a rocking performance of his hit single 'Silhouette'.
Odell's stellar vocal performance included the singer accompanying himself on the piano, a backing band and a string quartet. Not bad for a boy who, according to the sour grapes 'journalist', couldn't sing and didn't deserve any attention.
Watch Tom Odell's performance of 'Silhouette' on Top of the Pops New Year 2017. It is lovely, and so is he.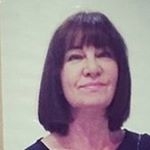 Latest posts by Michelle Topham
(see all)