Tom Odell's 'Silhoutte' video is dramatic and sad
British singer Tom Odell has released the official video for 'Silhoutte', his latest single from his sophomore album Wrong Crowd.
The video shows Odell singing in an almost empty theater, with just an audience of one. A woman who is initially happy to watch him sing and then, as he continues, and she thinks about the person she "used to know" she begins to cry.
Then a man appears at the back of the darkened theater, and the woman gets up and runs away.
Tom Odell's 'Silhoutte' is another massive track from an album full of equally huge songs. Songs Odell admits he wanted to be "big and dramatic", all orchestral and rich.
Watch the video for 'Silhoutte' below. It is a simple concept, but very dramatic and sad, and that song is lovely.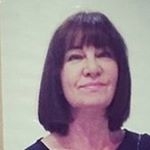 Latest posts by Michelle Topham
(see all)