Tom Odell announces the upcoming release of his long-awaited second album. Called Wrong Crowd, it's also come with a video for the title track
If you have been desperately waiting for new Tom Odell music, wait no more. Odell has just announced the upcoming release of his sophomore album, Wrong Crowd, and dropped the official video to go with its title track.
Filmed in South Africa, the video begins with Odell lounging in his bedroom, obviously in a funk, and watching himself sing 'Constellations'  to a woman in a video on his laptop. After a couple of minutes, he gets up, pours a drink into a glass and listens disconsolately to a message from a French woman it appears he is in love with.
It is then that 'Wrong Crowd' begins, as Tom Odell gets dressed and heads out to another night clubbing. Still out with the wrong crowd, and still saying "I can't help it".
As for Odell's upcoming new album, it's been three years coming but, if it's anything like his Ivor Novello winning debut album, Long Way Down, it will probably be quite stellar.
The album is due for release on Columbia Records on June 10th, 2016, and Odell will also be playing several concerts in Europe, America and the UK to promote it starting on April 20th at the Islington Assembly Hall in London.
Meanwhile, watch Tom Odell's official video for 'Wrong Crowd' below. It's a beautifully filmed quite cool video, and a catchy song that will stick in your head long after you've walked away from it.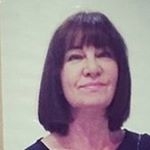 Latest posts by Michelle Topham
(see all)