Tom Waits sings 'One Last Look' in homage to David Letterman
The iconic Tom Waits was on David Letterman on Friday night for one final performance, where he talked about long lines at salad bars, and how many years he has been appearing on the show. Waits also sang a new song, 'Take One Last Look', in recognition of Letterman's upcoming retirement from late night TV.
'Take One Last Look', of course, was quintessential Tom Waits, with his gravely voice and his chill stage presence. It was also perfect as an homage to Letterman, whose last show will be on Wednesday May 20th.
"Take one last look, at the place that you are leaving". You couldn't ask for more appropriate lyrics after all.
And, as far as fellow guest George Clooney getting up and thanking Tom Waits and his fellow musicians? Clooney had no choice. He was handcuffed to Dave.
Listen to Tom Waits singing 'Take One Last Look' below. Doesn't that just give you goosebumps?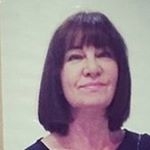 Latest posts by Michelle Topham
(see all)