Scottish singer songwriter Tom Walker has released 'Better Half of Me', one of five new songs that will be gracing the deluxe version of his debut album What A Time To Be Alive.
That album will be released on November 8th via Relentless Records.
And 'Better Half Of Me', even with the simplicity of just piano and guitar accompaniment, is another dramatic love song from Walker with a massive chorus.
"I'd have all I need
If you were standing right in front of me
I'll finally see
What it means to be complete
Don't need to spend our lives chasing gold
Anywhere with you, I'll call my home, oh"
'Better Half Of Me' is just one of five new tracks that will only be available on the deluxe version of What A Time To Be Alive. A version that is likely to sell well even to fans who already own the original release.
After all, when it released back in March, Tom Walker's What A Time To Be Alive hit the number 1 spot on the Albums chart in both Scotland and England quickly, and charted in 12 other countries as well.
The album was also certified Gold in the UK.
The deluxe version of the album is likely to do well too, as it is the only way to get your hands on Walker's four other new songs — 'Heartbeats', 'Be Myself', 'Something To Believe In' and an updated version of 'Leave A Light On'.
The 21-track album also features acoustic versions of 'Fly Away With Me' and 'All That Matters'. So, even if you do end up buying this deluxe version after you already own the original album,  you are still getting pretty nice bang for your buck.
Listen to Tom Walker's 'Better Half Of Me' in the audio video below to see what I mean. Now isn't that dramatic and beautiful?
Related: Tom Walker's music video for 'Heartland' shows what happens when things don't go as expected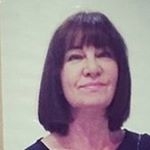 Latest posts by Michelle Topham
(see all)