Tom Walker's 'Now You're Gone' is gorgeous, catchy and addictive
Every time I see Scottish indie folk/pop singer songwriter Tom Walker perform, I am always struck by the thought he should be far more well-known then he currently is. His voice is phenomenal, his songs are beautiful, and he has such heart when he sings.
Although, he did win the prestigious British Breakthrough Act award at the recent BRIT Awards, so…yay!
Today, though, Tom Walker finally released his long-awaited debut album What A Time To Be Alive — and let's hope this is what brings him to world attention. Because, Jesus, this incredibly talented Scottish artist deserves that.
Especially when he can produce something so gorgeous and goose-bump inducing as 'Now You're Gone'.
'Now You're Gone' features Swedish sensation and indie pop singer Zara Larsson. It is the only song on his new album that features a guest appearance and, to me while I adore the whole album, this is the best track on there.
Because the melody is beautiful and the two singers together produce something that is wistful and evocative, while at the same time catchy and absolutely addictive. (Because yes, I have just listened to the track eight times in a row!)
As for the album's title What A Time To Be Alive, Walker explained it this way to Idolator recently:
"The title… it's like "what a time to be alive" because we've come so far, the human race, but also, I think we keep making the same mistakes over and over again, and not learning sometimes. It's a thought provoking title, that's why I like it."
Listen to Tom Walker's 'Now You're Gone' featuring the phenomenal Zara Larsson in the video below.
You can also listen to Walker's debut album What A Time To Be Alive in its entirety in the Spotify widget below. And please do, because this album is beautiful.
Related Reading: Tom Walker's 'Heartland' video shows what happens when things don't work out as you expect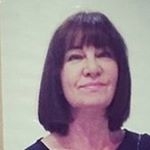 Latest posts by Michelle Topham
(see all)