Songwriter and producer Tommee Profitt's music has been showing up on hit TV series more and more in recent years.
His latest song to be featured on a hit show was Tommee Profitt's 'Tragic' feat. Fleurie, which was played on Legacies, Season 4, Episode 12, "Not All Those Who Wander Are Lost" last night.
That song was heard as Hope is standing in the middle of the road outside Mystic Falls, and the older man stops and asks if she needs help.
It continues to play as she tells him she's beginning to "feel something", humanity maybe, and then kills him anyway.
With these lyrics:
In these shadows/ in the madness
You've become everything you fear
This is tragic
'Tragic' was perfect for that devastating scene, as we all begin to realize Hope has become just like her father. Something that is tragic indeed.
Profitt's 'Tragic' is another of many collaborations with alternative pop singer songwriter Fleurie. Collaborations that, with Fleurie's gorgeous voice, make his beautifully written, often sad songs feel even more heart-wrenching.
Tommee Profitt's song releases featuring Fleurie have also been played on shows like Nancy Drew, Batwoman, The Bold Type, Charmed, Reign, Bones and Scream: The TV Series. Proving when the two get together, what they produce has enormous appeal.
Listen to Tommee Profitt's 'Tragic' as played at the end of last night's Legacies in the video, and on the Spotify player below.
Watch Legacies, Season 4 on The CW.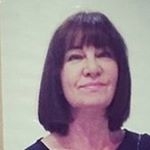 Latest posts by Michelle Topham
(see all)