Some days, when I get ready to write an article, it's more difficult than others. Today was one of those days or, at least, this article was one of those articles. That's because deciding on the top 10 best Conchita Wurst music videos took me hours. Not because I couldn't find good ones, but because so many of the Conchita Wurst music videos I listened to were so good, they would all have fit nicely on a top 10 list.
But, I've narrowed down my massive list of favorite Conchita Wurst videos and these are the ones I've settled on. What I think are the top 10 best Conchita Wurst music videos or, at the very least, videos I've listened to so many times, I could probably do the performance myself (with a much worse voice, and an inferior dress sense).
Listen through, see what you think, and feel free to comment below. Just be sure you're kind (to her, not to me. I have the power to delete you).
The Top 10 Best Conchita Wurst Music Videos
10. Number 10 on the list of top 10 best Conchita Wurst music videos was an easy one, as I knew the minute I listened to it this would be one of my all-time favorites. It's the fabulous Ms. Wurst singing 'That's What I Am' during the Austrian pre-selection show for Eurovision 2012. Yes, she came second. And, yes, she should have won.
I chose this because it's not only beautifully sung, it's one of those performances where you're not sure whether to smile or to cry. And that's because, even though it's a performance and a song that's meant to show just what a strong woman she is, because she always seems so damned vulnerable, you end up wanting to protect her. That powerful mixture of strength and incredible vulnerability is how she's managed to capture and keep our hearts.
9. Sure, this is probably a bit of a con as it's not technically a 'music video', it's the whole damn concert. But the first major concert Conchita did after her win at Eurovision, just has to go on every list. Massive crowds, a stupendous performance, Conchita holding the Eurovision trophy, and she's just so happy.
8. Conchita first appeared as an on stage persona during the talent show Die große Chance in 2011. She finished in sixth place. If I didn't have so many other Conchita Wurst music videos I like just as much, this one would get the top spot. That's because while her performance itself is exquisite, it's still all back to that incredible vulnerability, and a Conchita you just want to take home, so you can make sure she's always loved.
7. I'm not a fan of 'Believe'. Never was. But the way Conchita Wurst sings it, slow, melodious and with such incredible feeling, you have to enjoy this song no matter where or when. This is Conchita singing 'Believe' at Starnacht am Wörthersee – and, yes, it will give you goosebumps.
Now, I don't know if the tears in her eyes are from the smoke or the emotion but, knowing how deep the emotions run in this lovely girl, I'm choosing to go with the latter.
6. Conchita Wurst has sung with the folk metal band Russkaja a couple of times. As I've said before, I detested this video the first time I heard it, as it was so different than her original version of 'That's What I Am'. On a second listening, however, I was hooked, and now it's a song I listen to several times a week.
What's so fabulous about this Conchita Wurst music video?
Everything. Her look (that knock-out dress, boots, legs, and my favorite Conchita style of all – the long dark hair and the darker-than-normal beard – she's my sexy Italian goddess), her rock solid confidence, the upbeat tempo of the song, the final few bars sung with Georgij Makazaria, lead singer of Russkaja (God, what a voice he has), and my absolute favorite bit?
The way, right at the end, where she pushes her tongue inside her bottom lip as she turns to sing with Georgij. Sexy? You'd better believe it.
5. A grainy video, muddy sound, shaky photography, and a slight lisp she's developed because of the poor equipment, and she still manages to hit diva here. The emotion in her voice, the fierce expression on her face, the unbelievable high notes she hits (so clear!), and the sheer power of her performance. One of the best versions of 'Rise Like a Phoenix' I've seen her do. It took place at Padova Pride Village in Padua, Italy last weekend.
4. I wrote about this one a couple of weeks ago with the heading 'Holy Moley, Ms Wurst, You're Spectacular'. Not much else one needs to add to that, except to say — prepare to be blown away. It's Conchita Wurst's version of Michael Jackson's 'I'll Be There' and, oh, it's simply beyond.
3. Conchita has just begun performing her cover of Joe Cocker's 'Unchain My Heart' and all I can say is, what took you so long? A classic R&B song, which hasn't always been one of her usual genres of music, she rocks this one like nothing else you've ever seen.
A knockout dress, a devil-may-care attitude, phenomenal range, and sex appeal beyond measure. When I first saw it, I described it as "one millimeter away from diva". Don't know where I was looking, as she hit diva from the first three bars and just kept on going. Sorry, Conchita. I was wrong.

2. This is the first time Conchita Wurst ever appeared on Austrian TV, at the audition for Die große Chance in 2011 and it is the most powerful video. Watch the audience change from acting as though she's a joke, to quick astonishment at her voice, to a standing, screaming ovation.
This is, as Conchita herself has said, "Where it all began", and it's the video she used to watch when the disappointments became too much for her. I have watched it 300 times, and it never fails to make me cry.
1. Of course. Conchita Wurst's performance of 'Rise Like a Phoenix' at Eurovision Song Contest 2014. And there's no other video that could possibly be in this spot.
That's because, I've chosen the video of her live performance of 'Rise' during the second semi-final as it was, and still is, the best performance she has ever given. Anywhere.
The simplicity of the staging, the lighting, the dress, the hair, the make-up, the beard, the way she stands and moves, her facial expressions, her voice, her self-confidence, the vulnerability, the strength, – the whole package – there's not one thing wrong with it and oh, so much right.
This is the spectacular performance that not only moved Conchita Wurst into the Eurovision final, it also moved her from an act the bookies thought wouldn't even qualify, right into the top 3 expected to win. As we know now, it made musical history.
Ladies and Gentlemen, I give you Ms. Conchita Wurst. Isn't she spectacular?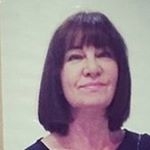 Latest posts by Michelle Topham
(see all)