Tove Lo says audiences are different at small venues and festivals
Swedish singer Tove Lo was at Governors Ball 2017 this weekend, where she talked about the audience difference at small venues and festivals. A difference she says is very noticeable at each event, but she loves both for different reasons.
"I remember when I started touring in festivals.  2015 was like when I did most festivals, because last year I was writing and then this year I'm back out touring new festivals. Like you always have that feeling like "Is anyone gonna be there, is it empty, like who's there?".
But the thing is, when you play at the smaller venues it's usually like my core fans that are…like they know every song, they are so excited, my fans are just beautiful…and, when you play festivals, it's kind of like a chance to gain new fans.
I mean your core fans are there, but it's like people that are curious about you. The know the one song, the two songs…so I really try to make it like the same kind of intense emotional experience but without kind of assuming that everyone knows me".
Related: Why does Tove Lo have a lynx tattoo on her hand?
The singer also talked about how she moved from being primarily a songwriter to someone who is now becoming one of the biggest pop stars in the world. Something you can tell from her latest album Lady Wood. Watch the Billboard video below to find out how she got there.
Tove was also asked which artist she really wanted to see play while she was at Governors Ball. American pop band Bleachers was heavily on her list, and she was crushed to find out she had arrived to the festival too late and missed them.
But, her girl Lorde was still upcoming so it wasn't a total loss for the Swedish pop star. Awwwwwww.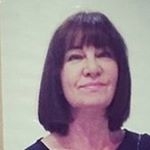 Latest posts by Michelle Topham
(see all)