Swedish singer Tove Lo is continuing her domination of America with another live performance on an American late night talk show, this time on The Late Late Show with James Corden on November 25th with a performance of her new single 'Moments'. 
And while it is not one of her best performances as the backing vocals are far too loud, and she's definitely a little off-key in places, it is still a great example of how energetic, wild and weird (in a good way) she is on stage.
Tove did, of course, change the lyrics of 'Moments' for James Corden too, as "I am as charming as f#ck" probably wouldn't have gone down too well with some of his late night audience, so "I am as charming as uh" took it's place. Yep. Uh.
But, I loved the performance as it shows once more just how strangely cool Tove Lo is, and how she really couldn't care less what other people think. She is just doing her thing. Whether you like it or not.
Watch Tove on James Corden in the video below and, of course, grab her debut album Queen of the Clouds, where this latest single comes from, if you don't already have it. It is one of the best of the year.
Special Note: Sadly, Corden has removed the video of Lo's live performance from YouTube, so we have substituted it with an equally stellar performance of 'Moments' at Terminal 5 in New York City.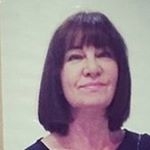 Latest posts by Michelle Topham
(see all)