Tove Lo's 'Glad He's Gone' live at Sziget Festival in Budapest, Hungary last month didn't feature perfect vocals, but the Swedish singer songwriter's performance was still pretty damned cool anyway.
That's because Lo always has a way about her on stage — an aura that says she doesn't care what people think or say — she'll wear what she wants, behave how she wants and perform how she wants.
Advertising
And that's exactly what she does at Sziget Festival.
Because of that, Tove Lo's 'Glad He's Gone' live has an added authentic energy the recorded version of this superb indie pop track does not.
An energy that comes from a very relaxed Lo nonchalantly bopping around the stage wearing nothing but hose, panties and a white sleeveless tank top.
In other words, she's into it, so you might as well be too.
Advertising
'Glad He's Gone' is a catchy, addictive break-up song sung by a girl who wants to make sure the friend who is having problems with her boyfriend knows just how much more she deserves.
And just how much time she was wasting dating him.
Tove Lo's 'Glad He's Gone' is the lead single from the indie electro pop singer's upcoming fourth studio album.
Called Sunshine Kitty, the album is due to be released on September 20th on Universal Music/Island Records.
Watch Tove Lo's 'Glad He's Gone' live at Sziget Festival in the video below.
Just be warned, once that earworm of a chorus gets stuck in your head, you'll be singing it yourself for hours and hours.
Then again, if there is someone in your life you would love to kick to the curb, it could be the perfect motivator you need.
Related reading:  There's a really sad but incredibly beautiful live version of Tove Lo's 'Thousand Miles' you should watch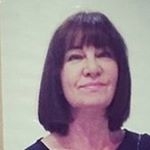 Latest posts by Michelle Topham
(see all)