Swedish singer Tove Lo's debut album Queen of the Clouds has not only had critics raving about it, it's also spawned a couple of hit singles — 'Habits (Stay High)' and 'Talking Body'. Now, it looks like Tove is going for a third hit with the video release last month of her latest single 'Timebomb'. One of the most emotional, electronic powerhouses of a song I've heard in a while.
As for the 'Timebomb' video, it has Tove kneeling on a beach somewhere trying to convince herself "we're not forever, you're not the one" while various couples, gay and straight, young and old, black and white try to work out their problems.
It ends with Tove naked on the beach still singing "We're not forever, You're not the one" after all "You and I, we're a timebomb".
Tove Lo's 'Timebomb' is an amazing song. In my mind, the best song on her debut album and I'm happy to see she finally has a video for it.
Watch it below.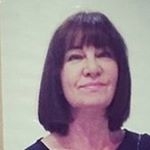 Latest posts by Michelle Topham
(see all)