Tracy Chapman's 'Baby Can I Hold You Tonight?' is one of my favorite songs of the last 30 years. Released in 1988 on Tracy Chapman's debut album, the song was played on alternative rock stations all over the country, including the one I worked at. At one point, we were getting more requests for it than for 'Fast Car', the song she's still most known for.
Fast forward more than 25 years since release and the song still sounds to me just like it did back then – fresh, unique and powerful – and as though it could be a new release today as it doesn't seem dated at all.
That's why Tracy Chapman's Baby Can I Hold You Tonight? is my choice for Repeat Rotation Video today.
And, as for Tracy, she was a goddess then and she's still one now. 'Nuff said.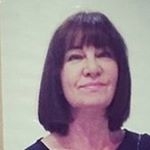 Latest posts by Michelle Topham
(see all)