I usually head over to Alt Sounds a couple of times a week. Just to see if they have discovered any new music I should be listening to.
Music like this morning's find, Trentemøller's 'In The Garden'. The latest psychedelic release from the Danish electronic music producer and multi-instrumentalist, and the second track from his upcoming album Observe, which follows on from the previously released Sleeper.
Trentemøller's 'In The Garden' comes with a black and white video that can best be described as artistic. As well as being something that is quite meditative in both its visual and sound.
The song itself is a pretty big synth-pop number, with echo-y and dream-like vocals from Maine-based singer Lina Tullgren reminiscent of the Cocteau Twins although, of course, a lot less mysterious.
On the Bandcamp page for 'In The Garden', this blurb caught my eye, as it describes perfectly how the song feels:
The song itself has the feel of something being constructed right before you. A simple beat is answered with chords played on a bass guitar. With each verse and chorus another layer is added, encasing what came before it, like a sonic Matryoshka, until the chiming guitar finally arrives to resolve the whole thing, and usher the listener to the end of the song. 
And, if you want the track to sound even more ethereal, meditative and beautiful, play 'In The Garden' in the Spotify widget below, and its music video with just a one-second delay between the two. It's amazing how utterly dream-like that sounds.
You can currently grab Trentemøller's 'In The Garden' on Bandcamp for €1.89, or even more if you feel like kicking in a small donation to help further Trentemøller's superb work.
Observe is the first album from  Trentemøller since his 2016 release Fixion. It is expected to get a fall release.
If all the tracks are as rich as 'In The Garden', this one could end up being one of the year's best.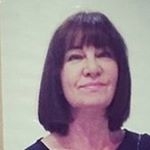 Latest posts by Michelle Topham
(see all)