'Lucky Strike' fourth song from Bloom to get a music video
Troye Sivan's 'Lucky Strike' music video was released today and, yes, as we have now come to expect from the Australian singer, it is most definitely gay.
Which, personally, I think is the loveliest thing. That a young gay singer now feels so comfortable with how his work will be received by his fans, and by the music industry as a whole, that he puts out music videos that make it patently obvious where his sexuality lies.
Sivan's latest video was filmed on the beach, and has him sitting alone on a towel while he looks across at a beach bar where a gorgeous bartender is serving drinks.
Still very shy, he eventually walks over to the stand to order a drink, but is not able to say anything more than "Just….whatever", when asked what he wants to drink.
He then spends the music video singing to himself "Tell me all the ways to love you", while he remembers how the man "tastes like Lucky Strikes".
Troye Sivan's 'Lucky Strike' music video ends with us not absolutely sure whether we are seeing flashbacks of an idyllic day spent at the beach with the man, one he is now remembering longingly, or if they are flash forwards and his shyness at the bar made the man fall for him.
Whichever way it turns out, Troye Sivan's 'Lucky Strike' music video is gay, sweet and lovely, and the song is catchy and addictive.
'Lucky Strike' is the fourth song from Sivan's sophomore album Bloom to get a music video. The track itself was written by Sivan and Alex Hope.
Watch the 'Lucky Strikes' video below, and check out that gorgeous retro photography. How fabulous is that?
You can hear Bloom in its entirety in the Spotify widget below that.
Read — What does Troye Sivan do as a backstage ritual before a concert?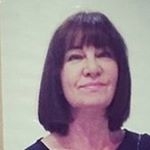 Latest posts by Michelle Topham
(see all)