Bo Ra! Deborah, Episode 12 grabs a higher percentage of Korean audience
There are two South Korean dramas I have been watching this season that I am still bemused by how little Korean audiences seem to be interested in them.
The first is Stealer: The Treasure Keeper, a superb action adventure that ended its run last night on tvN.
The second is Bo Ra! Deborah.
An ongoing rom com that is weirdly and boringly titled True to Love outside South Korea, (which may be part of why it has attracted so little attention, eh?).
True to Love (yawn!) Episode 12 aired in South Korea via ENA last night and, as the drama heads towards its final two episodes next week, its latest ratings improved.
According to Nielsen Korea, those True to Love, Episode 12 ratings were 0.88 percent nationwide, which is an increase of 0.14 from its previous episode, and 0.22 higher than the ratings for Episode 1.
In Seoul, Bo Ra! Deborah fared even better with a 1.09 percent audience share placing it in 8th place for the night.
International viewers still seem to love True to Love
Now, ENA dramas often struggle to get high ratings in South Korea as they air on a pay-to-view cable network that is competing against several free public TV channels in South Korea also producing superb dramas.
Outside Korea, however, ENA dramas often do much better as they are picked up by streaming platforms like Netflix and Amazon Prime Video.
With international viewers still rating Bo Ra! Deborah (True to Love) as a high 8.3 out of 10 on My Drama List, it is highly likely the drama is doing well on Amazon Prime Video. (Amazon does not release ratings, so it is difficult to tell).
The final two episodes of Bo Ra! Deborah (True to Love) will air next Wednesday and Thursday evenings on ENA at 21:00 (KST).
Outside South Korea, Bo Ra! Deborah, aka True to Love, is streaming via Amazon Prime Video.
Let's hope the drama's ratings rise even higher as it ends its run, as this one is a fun rom com millions more people should watch.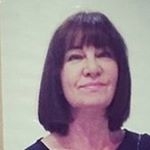 Latest posts by Michelle Topham
(see all)