Tsunomaki Watame's 'My Song' music video is beautifully animated
I am a sucker for a well animated music video.
Especially when, if you know anything about the Japanese anime industry, you know how expensive it can be to produce an animated video that runs for less than five minutes, but is exceptionally high quality.
Take Tsunomaki Watame's 'My Song' music video just released this week.
The video was created for the Hololive Virtual YouTuber's 12th original song release and, as music videos go, it definitely stands out from the crowd.
Tsunomaki Watame's 'My Song' was written by Tomoya Tabuchi (Higehiro theme song), with music by PENGUIN RESEARCH bassist Shota Horie.
The lyrics tell the story of Tsunomaki Watame's problems getting her life to where she wanted it to be, and feeling depressed when nothing ever worked out.
But it also mentions her unwillingness to give up, no matter how difficult things sometimes got:
"I need to show that there's a runway ready for my takeoff"
Watame's 'My Song' music video has the animated YouTuber running around a big city looking worried and stressed, while trying to find herself and her dreams.
By the end of it, she is realizing she needs to keep going as things will eventually work out, and so she might as well be happy and love herself while she's at it.
Watch Tsunomaki Watame's 'My Song' music video below. It really is a stunning video, and the song is a banger.
The song is one of the tracks featured on her sophomore studio album Watame no Uta vol.2, which came out in December.
You can also subscribe to the YouTuber's official channel.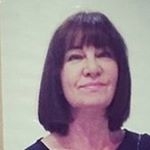 Latest posts by Michelle Topham
(see all)