I have been listening to Irish indie rock band Two Door Cinema Club's False Alarm quite a bit this week.
It is the fourth studio album from the Northern Irish band, and one whose 80s-inspired upbeat dance pop music is even more addictive on this new album.
My favorite track on False Alarm, though, is 'Once'. The first track on the album, and the fourth single released.
Because Two Door Cinema Club's 'Once' is a glorious synth-driven number that has a catchy chorus, and is supremely danceable.
But, it is the song's message that intrigues me even more.
The idea that the modern world now largely revolves around social media.
The worrying problem of social media is broached in Two Door Cinema Club's 'Once'
After all, corporations make decisions based on what consumers say on Facebook, Twitter and Instagram.
People live their lives on social media, either proselytizing about things they are interested in, or trying to convince everyone following them how perfect their own lives are, and how they should be jealous.
So much so, online fame on social media platforms has become so important, young people especially are far more worried about gaining more fans and fame than they are about living their real lives.
Because fans, ie: people on social media they don't even know, are the way they get their validation.
As lead singer Alex Trimble said in a press release:
The phrase 'once in a lifetime' came out in conversation and I started questioning what does that mean anymore? When everything is captured on a camera or viewed through a screen, and if you can watch it a million times over, is it once in a lifetime? … There's also this idea that you are a product, everyone's building their brand."
Two Door Cinema Club's 'Once' illustrates that idea perfectly with lyrics like:
Once in a lifetime
You give it away soon as you found it
Another day, another breaking wave
Can't live without it
Company, a shadow playing on the wall
And suddenly, you don't miss it at all
You're keeping up; soon, you're gonna be a star
And that's enough to know for certain who you are
And, it is a strange and scary thing, isn't it, when you think about it seriously.
Hundreds of millions of people around the world whose decisions are dependent on what strangers on social media tell them to do, or like or don't like.
Listen to Two Door Cinema Club's 'Once' in the video below, and in the Spotify widget below that, along with all of False Alarm, the album it comes from.
And then, despite 'Once's upbeat tone, try to remember the next time you are obsessing over a social media account that, honestly, it is all just a little bit f*cked up.
Related: Two Door Cinema Club showed up on Jimmy Kimmel and absolutely killed their performance of 'Gameshow'. Watch…

https://open.spotify.com/album/0QQVbcKcQQP9YMmjSN0FxR?si=HdLdbkLeQW2HU_A9BbTHrA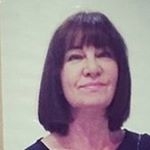 Latest posts by Michelle Topham
(see all)