U2's Bono and The Edge perform 'October' live on stage at Madison Square Garden
I always wonder why bands stop performing certain songs live. Especially songs their fans like so much, and would love to hear in a live version.
Case in point, Irish rock band U2, who haven't played their 1981 song 'October' from their album of the same name in over 25 years.
But, on July 18th on U2's first night of an 8-night concert series at Madison Square Garden, U2 performed 'October'. Just Bono singing vocals and The Edge on piano. And it was beautiful.
And what always seemed odd to me about the album October was how poorly it did in sales, compared to most of U2s other albums. Particularly as it has some of the band's best songs, some of the most beautifully written, and most of which have definitely stood the test of time.
Related: Watch U2 on Jimmy Fallon with talk of bicycle accidents, and busking live on the subway
So, watch the video of Bono and The Edge performing 'October' at Madison Square Garden last weekend in the video below, and revel in the power of Bono's still incredible voice.
And a big thank you to audience member deiv800405 for recording it. Would have hated to have missed that.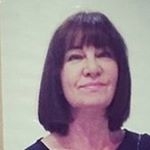 Latest posts by Michelle Topham
(see all)