The Irish rock band U2's 'Sunday Bloody Sunday' showed up on the new episode of The Handmaid's Tale this week — Season 3, Episode 5, "Unknown Caller".
It was the first time the track has been used in an American TV series. and was an incredibly expensive choice for the show's producers as licensing fees for the song are high.
The U2 track itself played over the end credits of the episode.
U2's 'Sunday Bloody Sunday' is the most iconic, and the most political song this massively successful Irish band has ever released.
The track was released way back in 1983, so an astonishing 36 years ago, and is still as powerful a song as it was back then.
The title of the song and the lyrics refer to the 1972 Bloody Sunday incident in Northern Ireland, where occupying British soldiers shot 28 unarmed civilians who were protesting against internment.
13 of them died instantly, and a 14th died of his injuries a few months later.
Six of them were still children at just 17-years-old.
A few years later, the British government made a cursory attempt at an 'investigation', and ruled they believed the soldiers lies that they were shooting people carrying bombs and guns.
A subsequent 12-year investigation that culminated in 2010 proved the British soldiers had shot unarmed civilians, most of whom were either fleeing the carnage or were helping the wounded when they were shot.
U2's 'Sunday Bloody Sunday' is a protest song against not only that incident, and Northern Ireland's 'The Troubles' overall, but also about the governmental violence involved in so many atrocities around the world.
It is also a song that is routinely performed live by the band in many of their concerts.
Listen to U2's 'Sunday Bloody Sunday' in the official music video below.
You can hear the album it was originally released on — War — in its entirety in the Spotify widget above.
Related: Watch U2 on Jimmy Fallon as they busk in the subway and talk about Bono's horrific bike accident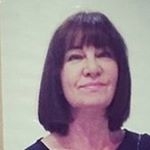 Latest posts by Michelle Topham
(see all)